Sensing Temperatures In Space (STS)
Sensing Temperatures in Space
Welcome to STS, our newest Orion's Quest mission supporting the research of *Dr. Firouzeh Sabri at the University of Memphis conducted aboard the International Space Station in 2021.
The study seeks to investigate the effects of extreme temperature and radiation on "phosphor composites" in the harsh environment of space.  Phosphor composites are used by scientists and engineers to measure the temperatures of materials that are crucial to space exploration.
Exploring and understanding how materials change when they are exposed to the conditions outside of our atmosphere helps us fine-tune our fundamental understanding of physical and chemical properties of materials, while also assisting us with designing materials of the future.
Data from this experiment is being collected and downlinked to Dr. Sabri and will be available to Orion's Quest in 2022.  Once this new STS student mission is announced and made available for teachers participating students will actively engage in this International Space Station research as they follow the work of Dr. Sabri from pre-launch through recovery and research analysis.
*Sponsored by the International Space Station National Laboratory.
Dr. Sabri is committed to helping students become interested in and excited about what is happening at NASA and what can be learned from space-based research.  To support this effort, she and her team are creating a series of video interviews with NASA scientists and engineers, university professors and other experts.  Each video focuses on a specific topic with a presentation by the speaker and a follow up Q&A with questions from students.  New videos will continue to be added as they are developed.
Alpha Space
Flight Integration Partner – Alpha Space now Aegis Aerospace.
Scientists conducting experiments in space need the help of engineers and others to design and build the hardware and coordinate with NASA to deliver and install the experiment on the ISS.  Aegis Aerospace in Nassau Bay, Texas is the company responsible for the flight integration of Dr. Sabri's experiment.  You can learn more about them and the MISSE (Materials International Space Station Experiment) unit that will be home to this experiment while in space by clicking on the link below.
https://www.alphaspace.com/about-alpha-space.html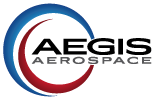 Video # 1 Speaker: Dawn Stanley, Deputy Director for Cross Program Integration, NASA Marshall Space Flight Center.  Topic: The NASA Artemis Program
 Video # 2 Speakers: Dr. Francisco Muller Sanchez and Dr. Gustav Borstad of the University of Memphis.  Topic: Black Holes
Video # 3 Speaker: Dr. Jill Williamson, Aerospace Engineer, NASA Marshall Space Flight Center. Topic: On-orbit Urine Processor Assembly (UPA)